Fermentation Assistant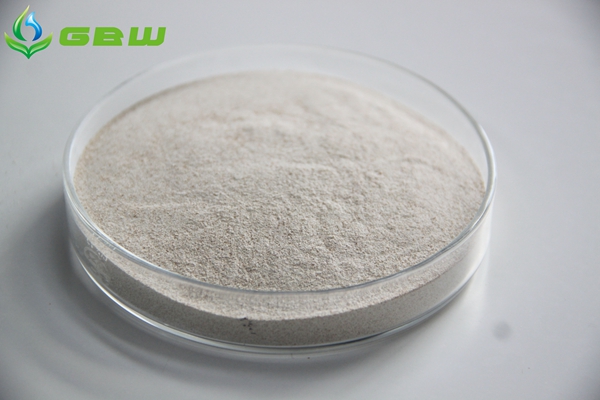 Complex bacterial strains product of lactobacillus and saccharomyces cerevisiae, which can help make the soybean
meal fermentation easier.
Components:

Lactobacillus (CFU/g)≥2×108 CFU/g
Saccharomyces cerevisiae (CFU/g) ≥2×107 CFU/g
Fermentation Formula:
Fermentation assistant: 4-5 kg
Water: 300-500 kg
Soybean meal: 1000 kg
Functions:
1. Eliminate the effects of anti-nutritional factors, such as antigen, bad oligosaccharides, etc.

2. Pre-digestion in vitro, promote the conversion rate of nutrients and the content of small molecular protein.
3. Eliminate and degrade parts of toxins.
4. Improve intestinal health, enhance organisms' immunity.
Usage and Forms:
Product forms: Light yellow powder
Usage: Add water to the half of the tank, mixed with fermentation assistant. Then filling water up to the needed volume.
Mix well for use. Soybean meals and prepared bacteria solutions are mixed evenly based on the formula.
Technological Parameters:
1. Soybean meal: More than 46% of crude protein is best
2. Fermentation Temperature: 30-40℃
3. Fermentation Time: If the stable temperature is 35℃, the fermentation period is 48-72 hours. If not, the fermentation
period will be extended. The endpoint of fermentation is determined by pH or lactic acid content.
4. After fermentation, please use directly or add into the complete feed after low-temperature drying.
Final Product Parameters:
moister≤12%
crude protein≥48%
acid-soluble protein≥8%
lactic acid≥2%
pH≤5.6
Package and Storage:

Package: 25 kg/ bag
Shelf Life: 6 months in ventilated and dry condition