Genphase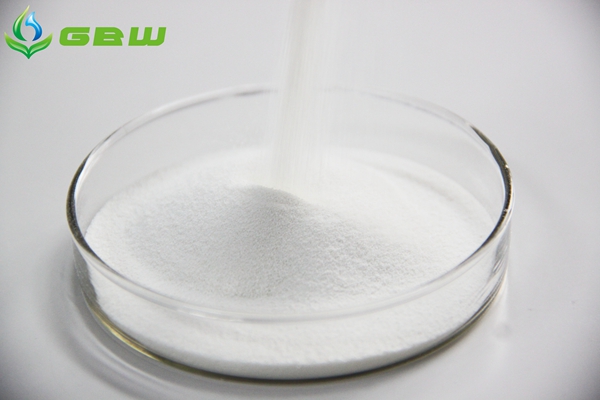 Genphase is a new generation of phytase produced by submerged fermentation and particular downstream processing technology by GBW Group. It can hydrolyze phytate, release digestible phosphorus, and facilitate phosphorus utilization in animal feed.
Definition of U:
One U is defined as the amount of enzyme needed per minute for releasing 1μmol of inorganic phosphorus from the sodium phytate, the concentration of which is 5.0mmol/L, at 37°C, pH 5.5.
Forms: Granular, Powder, Liquid.

Functions:

1. Hydrolyze phytate to release available phosphorus in plant feed ingredients.

2. Reduce inclusion of inorganic phosphates such as dicalcium phosphate (DCP) or monocalcium phosphate(MCP), and save formula space.
3. Fecal phosphorus could be reduced by more than 20%. Reduce the pollution to the environment.
4. Improve the availability of nutrients such as minerals and proteins and improve animal performance.
5. Cut down the risk of heavy metals or fluorine by supplemental dicalcium phosphate.
Characteristics:
1. Temperature Tolerance
Water bath: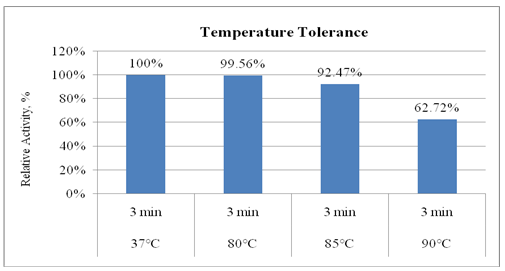 Pelleting:

In the condition of circular compression ratio 1:10, 85 ℃, 0.58 MPa

2. pH Tolerance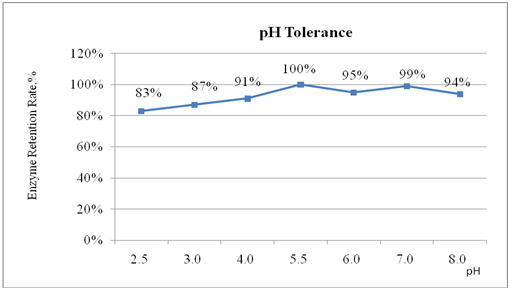 Dosage:

Precautions:
1. Stored at shady, ventilated, dark, and dry place, stay away from rain, water, toxic and hazardous substances.
2. Use as soon as possible after the package is opened.
Package:
25 kg/bag, 25 L/barrel, 1ton IBC tank.
Shelf life:

The shelf life of solid products is 12 months.
The shelf life of liquid products is 6 months.