GP 100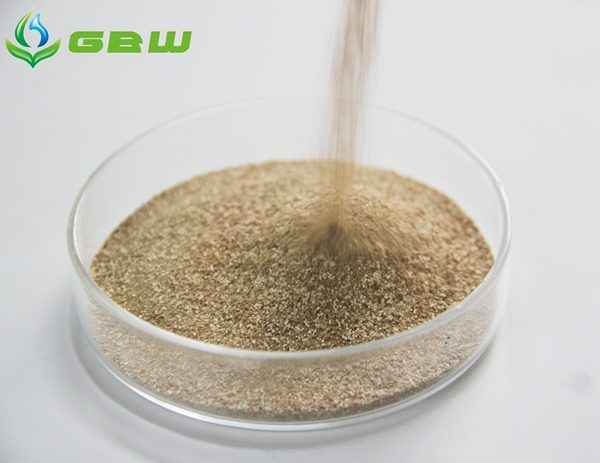 GP 100 contains four kinds of functional proteases effectively targeting a broad range of feed protein sources. Through four years of R&D work and forty-nine technical procedures, GP100 aims to maximize the nutritional values of feeds.
Definition of U:
One U is defined as the amount of enzyme which liberates 1μg of tyrosine from casein in one minute at a certain
temperature and a certain pH value.
Forms: Powder.
Functions:
1. Eliminate the anti-nutritional factors in the feed ingredients, improve digestibility, decrease the environmental pollution.

2. Maximize the usage of non-conventional meal ingredients, decrease the feed cost.
3. Provide the young animals with additional exogenous enzymes to improve the protein digestibility, decrease the diarrhea rate, promote production performance.
4. Balance intestinal microflora, improve gut health.
Characteristics:
1. Decrease antigen protein content in soybean meal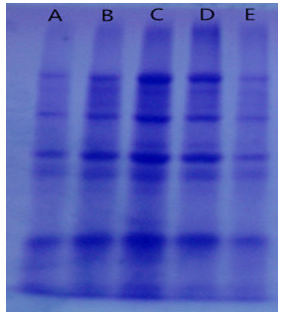 C. The content of antigen protein in soybean meal
D. Hydrolysis in vitro
B. 100 g/t GP100 treatment
A、E . 200 g/t GP100 treatment
2. Decrease prolamin content in sorghum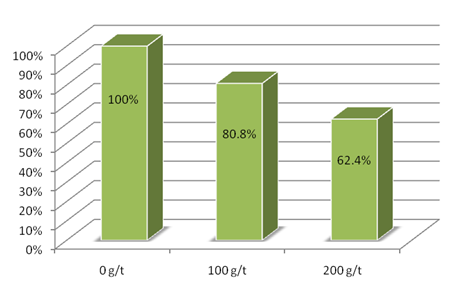 There are 40%-50% prolamin of total protein in sorghum. GP100 supplement can efficiently degrade the prolamin with 37.6% in vitro.
3. Increase small peptide content in DDGS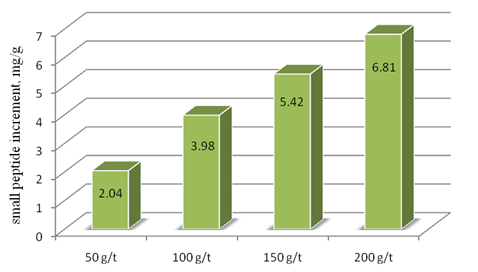 The content of protein in DDGS is 28%-30% while the utilization of protein is only 50%. GP100 supplements can improve protein digestibility.
Trial Results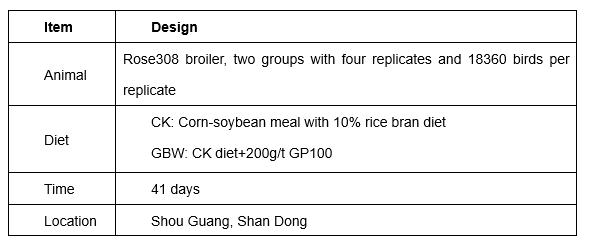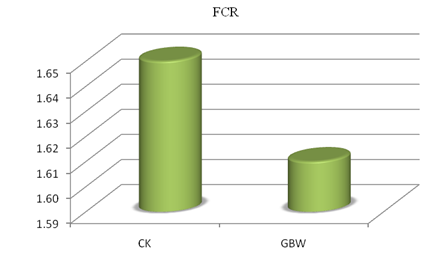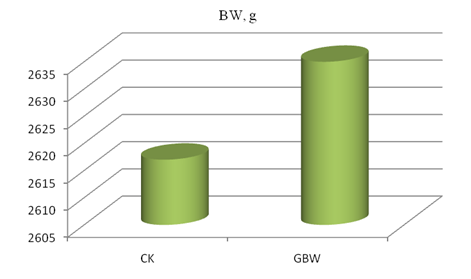 Dosage:
100-200 g /ton in compound feed.

Precaution:
1. Stored at shady, ventilated, dark, and dry place, stay away from rain, water, toxic and hazardous substances.
2. Use as soon as possible after the package is opened.
3. Avoid inhalation when using, avoid contacting with skin or mucous membrane, and rinse with water immediately if it happens.
Package: 25 kg/bag.
Shelf life:
The shelf life is 12 months when stored at a shady, ventilated, dark, and dry place in the original package.