GE100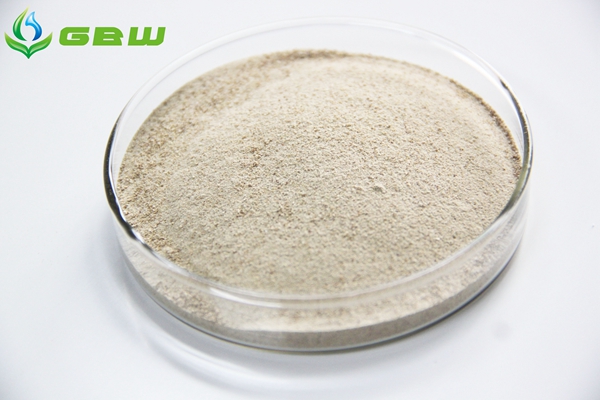 GE 100 is one kind of traditional compound enzymes which contains protease, amylase, mannanase, etc. It is effective in reducing the diarrhea rate of piglets and increasing the feed efficiency of young animals.
Functions:

1 Alleviate nutritional diarrhea of piglets. GE 100 can hydrolyze the harmful oligosaccharides in the soybean meal efficiently. Protease in GE 100 can degrade the antigenic protein. That will eliminate the two main nutritional diarrhea factors of piglets.
2 Improve feed utilization. The compound endogenous enzymes in GE 100 are good supplements for the piglets. The NSP enzymes can destroy the cell wall, release the nutrition materials in the cell, and increase the utilization rate efficiently.
Components:
Protease, amylase, mannanase, cellulase, compound enzymes from solid fermentation, corn bran
Characteristics:
GE 100 improved ADG of piglets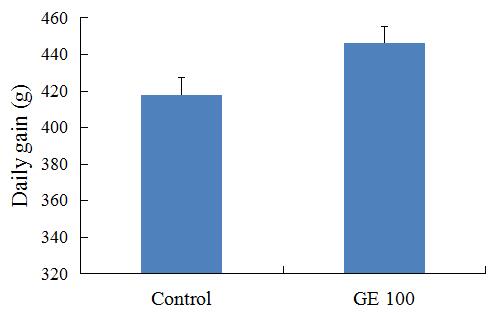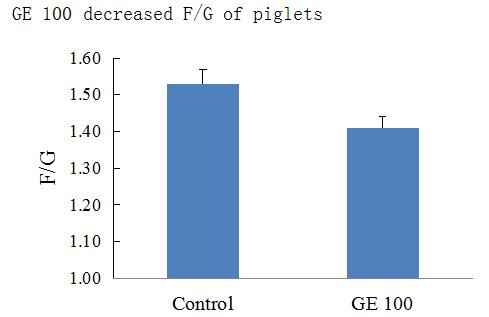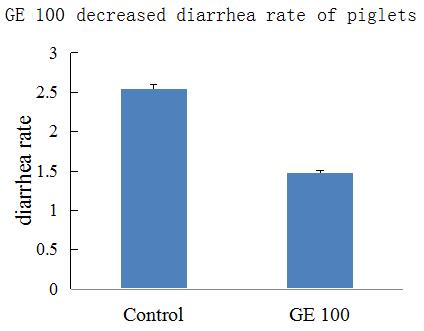 Directions:
1、Add products into powder, granular or concentrated feed directly after stepwise dilution.
2、200-400g GE100 is needed for one ton complete feed according to feed formulation.
Shelf life:
The shelf life is 12 months when stored at shady, ventilated, dark and dry place.
Package:
Powder, 25kg/bag
Precautions:
1 Stored at shady, ventilated, dark and dry place, stay away from rain, water, toxic and hazardous substances.
2 Use as soon as possible after package is opened, and the remaining part needs sealed storage.
3 Avoid inhalation when using, avoid contact with skin or mucous membrane, and rinse with water immediately if it happens.