Genergy 6301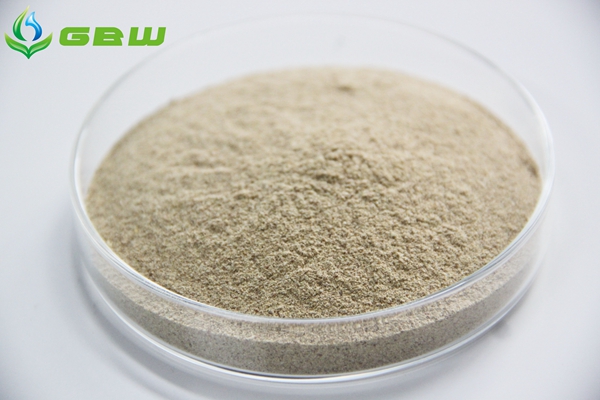 6301 is specially designed for wheat-based diets, which contains three kinds of GBW xylanase from different microbial sources together with several other enzymes. It can increase the endo-sites and reduce the viscosity more quickly. The xylanase in Genergy 6301 can degrade the xylan which is rich in the wheat-based diet.
Functions:
1 Rapidly reduce the viscosity of the wheat diet and solve the anti-nutritional problem of wheat. Genergy 6301 contains NSP enzymes with cellulase and mannase, give full play to multiple enzymes synergistic effect and improve viscosity reduction rate.
2 Release more energy from wheat and reduce the differentiation of wheat nutrient content caused by storage time and place of origin etc.
NSP enzymes in Genergy 6301 can degrade xylan in the feed, reduce viscosity, and improve the DE and ME of wheat. It also contains amylase, which can improve the use efficiency of starch in wheat.
Components:
Xylanase, protease, amylase, cellulase, compound enzymes by solid fermentation, corn bran
Trial results: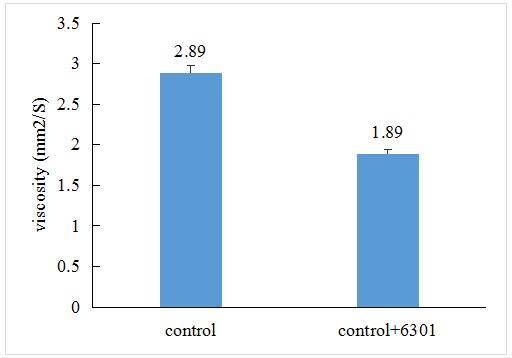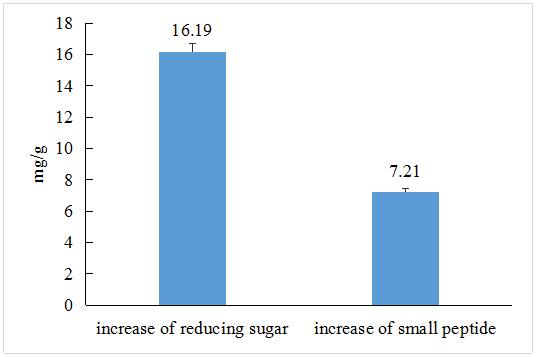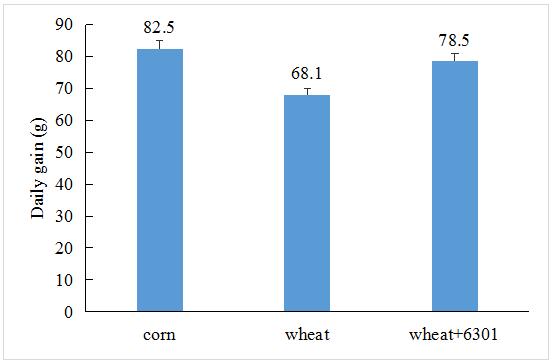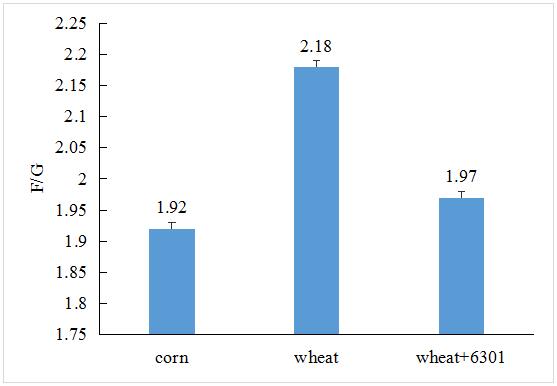 Usage and dosage:
1. Add products into powder, granular and concentrated poultry feed directly after stepwise dilution.
2. 100-300g Genergy 6301 is needed for one ton complete compound feed according to feed formulation in which the wheat and its byproduct should be more than 15% of the feed.

Shelf life:
The shelf life is 12 months when stored at a shady, ventilated, dark, and dry place.
Package:
Powder, 25 kg/bag
Precautions:
1 Stored at shady, ventilated, dark, and dry place, stay away from rain, damp, toxic, and hazardous substances.
2 Use as soon as possible after package is opened, and the remaining part needs sealed storage.
3 Avoid inhalation when using, avoid contact with skin or mucous membrane, and rinse with water immediately if it happens.