Mannanase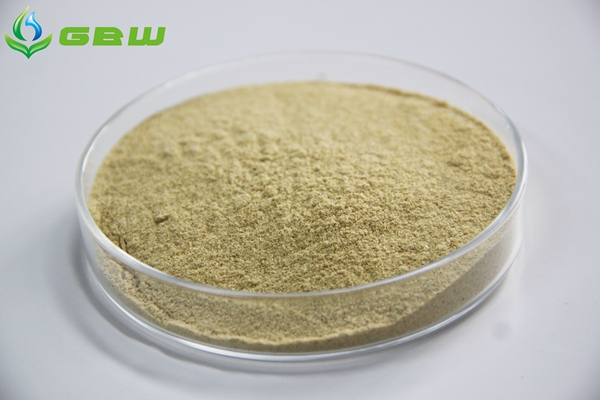 GBW mannanase contains endo-1,4-β-mannanase (EC 3.2.1.78), which is produced by submerged fermentation and particular downstream processing technology.
Definition of U:
One unit of mannanase (U) is defined as the quantity of enzyme which liberates 1μmol of reducing sugar per minute from 3mg/mL mannan (Sigma G0753) at pH5.5 and 37℃.
Characteristics:

Owing to the advanced extraction technology and downstream processing technology, GBW mannanase shows a series of properties, including strong tolerance to gastric acid, high temperature, and high humidity.
Functions:

1. Degrade anti-nutritional function of ?-mannan in feed efficiency and lower chyme viscosity.
2. Cooperating with cellulase, xylanase, and other non-starch polysaccharide enzymes, mannanase can decompose cell walls, release nutrients in cells and improve nutrient digestibility, thus raising the usage of miscellaneous meal in feed.
3. Decompose mannan into mannan oligosaccharides, which can enhance cellular and humoral immunity of animals, reduce piglet diarrhea and increase the survival rate.
Technical advantages and functions:

1. Optimum pH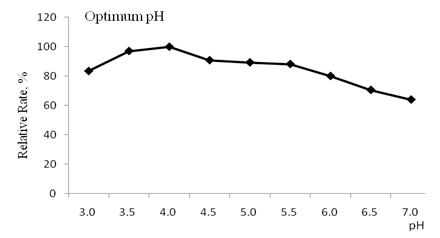 2. Optimum Temperature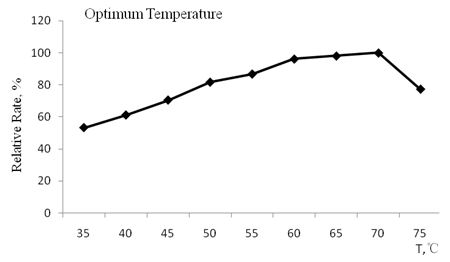 3. Acid Tolerance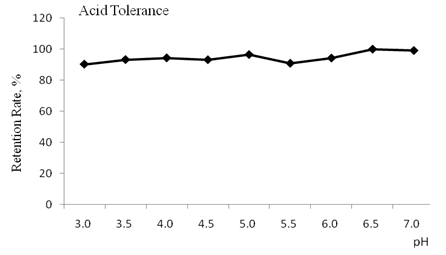 4. Temperature Tolerance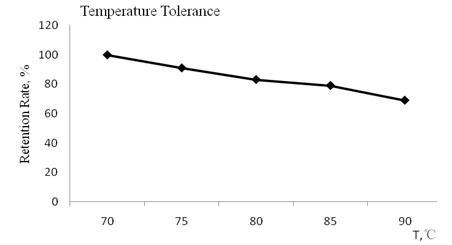 5. Pelleting Stability

Note: the condition for pelleting: circular mould compression ratio is 1:10, modulating temperature is 81℃ and steam pressure is 0.56 MPa.
Usage and dosage:
1. It would be better if used with xylanase, cellulose, and galactosidase together.
2. Add 50-200g mannanase with 10000U/g to per ton complete feed.
Package and storage:
1.Package: 25kg/bag
2.Keep in sealed condition, store at cool and dry place, depart from rain, and don't contact with hazardous substances.
3.The shelf life of solid product is 12 months in accordance with the storage conditions.